John Matthew: Sponsored by Ayano Robertson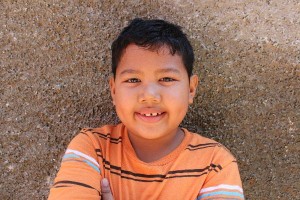 John Matthew will complete 4th grade this year. He excels in his class by working hard at all things assigned to him. In his free time he enjoys reading in The Clifford the Big Red Dog book series, and when he can he likes to shoot some hoops. His sweet nature is easily seen, along with his generous heart. He is always careful to treat all equally, as well as thoughtful in his actions toward others. He has a deep joy in Christ that overflows in the lives around him. It is not surprising to hear that he wishes more than anything to become a pastor. He explains why it means so much to him, by saying, "Because my father is one".
You may sponsor John for $35.00 a month which provides meals, medical care and an education at Christian Light School in Port Au Prince, Haiti.
MONTHLY CHILD SPONSORSHIP