Rose Marline :Sponsored by Susan and Jonathan Plumb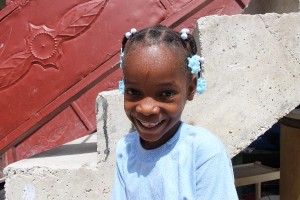 Rose Marline is a barrel of giggles. She is always ready to share her laugh, play a game, or pepper you with questions. Her goal once she finishes school is to be a singer, and "make [her] own songs up". She enjoys playing dolls, jumping rope, painting nails, and any other activity that enables her to enjoy the company of others. She is also very studious, and likes to study math most out of all the subjects she is introduced to in school.
You may sponsor Rose Marline for $35.00 a month which provides meals, shelter, medical care and an education at Christian Light School in Port Au Prince, Haiti.
MONTHLY CHILD SPONSORSHIP